The Ultimate Guide To Interviewing For Jobs As Travel Nurses, Allied Health And Other Medical Professionals.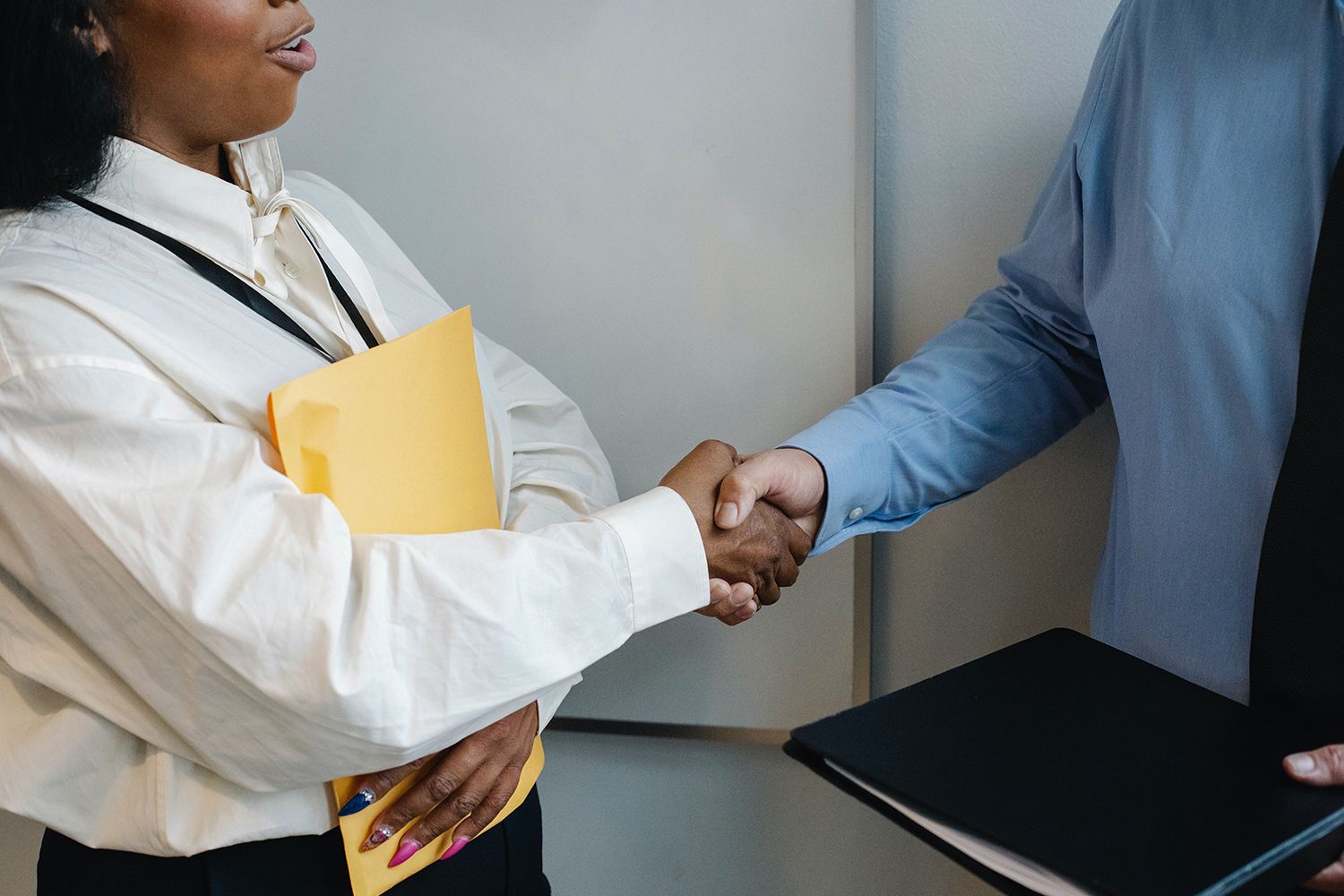 ---
Interviewing for a position as a travel nurse, allied health or other medical professional position can be stressful, even for experienced travelers. But there are things you can do to improve your confidence and the likelihood of getting a job offer.
Prepare for the interview by learning about the facility and the organization. Look at their website to learn what the organization says about itself, its mission and values. Search for articles about the facility. You may be able to learn about the culture of the facility by checking HCAHPS scores or look for Joint Commission accreditation. There are other sources of information such as Glassdoor that provide insights about the company as an employer. Many medical professionals will also post feedback about an employer in a variety of Facebook groups.
If the interview is scheduled in advance, find a quiet place with minimal distractions. You want your attention focused on the interviewer and vice versa.
Try to learn more about your interviewer. You can use LinkedIn or Facebook to get a sense of their background and interests.
Prepare for commonly asked questions. In addition to questions about your background and credentials, you will likely be asked for examples of how you handle various situations. Some common interview questions you might expect include the following:

Why have you chosen to be a traveling medical professional?

How do you respond to high stress situations? Share examples.

How have you handled difficult or anxious patients?

Share an example of how you handled a crisis situation with a patient.

How do you handle ethical situations?

Why do you want to work at this facility?

How do you stay current on the latest technologies, protocols and trends?

How important is HIPPA compliance to you?

Practice your answers over the phone with a friend. It can be uncomfortable talking about your strengths, weaknesses and experiences. We are used to being humble. Practice answering these questions to get comfortable and build your confidence.
Keep your phone with you and answer the phone even if it is from a number you don't recognize, or the call comes in early or late. It will be tough to reach that person again and they may move on to the next candidate. Don't forget to uncheck 'block unknown callers' if you have it turned on. And be mindful of time differences.

Smile during the call, it makes a difference even over the phone. You will sound friendlier and more cheerful when you are smiling. There is also research that shows smiling reduces stress and improves your mood.
Speak slowly and deliberately. Try to avoid saying "um" or "uh". Don't be afraid to pause before answering a question. When you do answer, speak with confidence.
Remember the interview is a 2-way opportunity to learn more. Prepare your own questions for the interviewer to ensure you learn whether the position is a good fit for you to succeed. A few example questions are below:

Tell me about the culture of the team on this unit.

What are the most common challenges to expect in this position?

Tell me about your patient population.

Describe the orientation process for travelers.

What is the patient to nurse ratio?

How do you handle problems between travelers and permanent staff?

Show your eagerness to help solve the interviewer's staffing shortage. Ask about taking floating shifts, working extra shifts and express your need for minimal training (if that is true). Always be honest about the training you will need.
Prepare a strong close by recapping why you are the best fit for their needs and reinforce your desire to work in their facility. Consider writing this down and practice your close to be sure you are prepared. Remember, your first impression and last impression are the most memorable moments in the interview.
Follow up with a thank you email to the interviewer. This can be very short and sweet, thanking them for their time, insights and answers to your questions.
By following these steps, you will be well on your way to a positive interview and a potential job offer.
---
Whether you're a skilled medical professional looking for your next career move, or a health facility in need of highly qualified talent, let's work together!