Join the team that has your back
all day, every day.
At Curavetti, we work hard to earn your loyalty by helping you succeed personally and professionally. We offer higher pay, extensive benefits and 24/7 personal support.
Let's Work Together
Understanding your needs like only a fellow traveler could.
Shannon Schleiden, President of Curavetti, was a traveling nurse (RN) for 15 years and saw the opportunity to improve the lives of patients and the traveling medical staff. Curavetti was founded on the commitment to improve the personal and professional lives of those who are so committed to taking care of patients.
Get the high pay and comprehensive benefits you deserve.
We hire the best of the best so we compensate our travelers far better than the industry norm. We offer daily pay, pay higher rates and offer benefits that help our travelers achieve the work life balance they need. In addition to PTO, VTO, a 401k, free health insurance, travel compensation and many other benefits, Curavetti personally responds to the needs of travelers 24/7.
Let's Work Together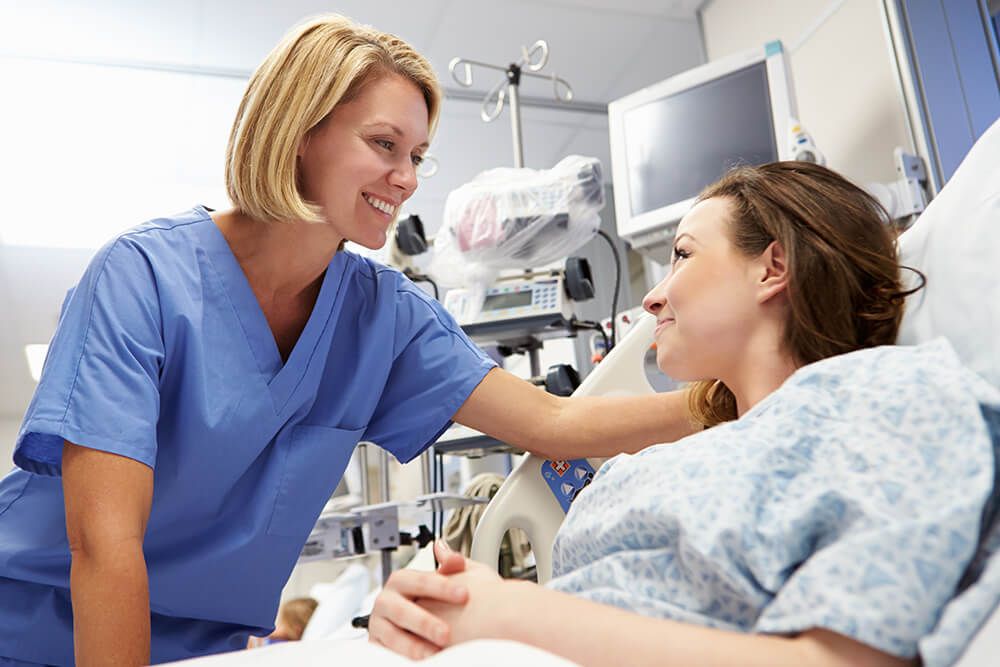 Be part of an elite team of highly qualified travelers.
Our vetting process ensures we hire only the highest caliber talent. It is a rigorous process meant to ensure our high quality standards for every position we place. You can be confident that you are among the best in the industry when you're traveling with Curavetti making you more marketable for your next assignment.
Step 1

Personal Interviews
We get to know every candidate via video conference
Step 2

Background Checks
To ensure everyone's safety
Step 3

Up-to-date Health Checks
To make everyone's health a priority
Step 4

Comprehensive Testing
To help you succeed in your position
Make your next job your best job.
We place a wide range of medical professionals every day.
Physicians MD, DO
Nurses Practitioners CRNP
Physician Assistants PA
Certified Registered Nurses Anesthetists CRNA
Perfusionists
Registered Nurses RN
Lic Practical Nurses LPN
Certified Nursing Assistants CNA
Direct Support Professionals DSP
Med Tech
Respiratory Therapists
Physical Therapists
Occupational Therapists
Speech Therapists
Echocardiographers
Radiologic Technologists
Pharmacy Techs
Social Workers
Sonographer
Cardiovascular Tech
Medical Imaging
Nuclear Medicine
CT Tech
MRI Tech
X Ray Tech
Mammographer
Specialist in Blood Bank Tech SBBT
Transfusion Medicine™
Phlebotomists
Surgical Tech
Cath Lab
Case Manager
Cert Anesthesia Tech
Chemist
Corrections
Emergency Medical Tech EMT
Endoscopy
OB Tech
Home Health
Private Duty
Hospice and Palliative
Lab Tech
Paramedic
School Nurse
Sterile Processing
Your well-being is our priority.
Our commitment to quality
Our vetting process is just one indication of our commitment to quality. Our high staff retention reflects the quality of life we promise to our employees. We are certified by The Joint Commission because we go beyond industry standards in everything we do.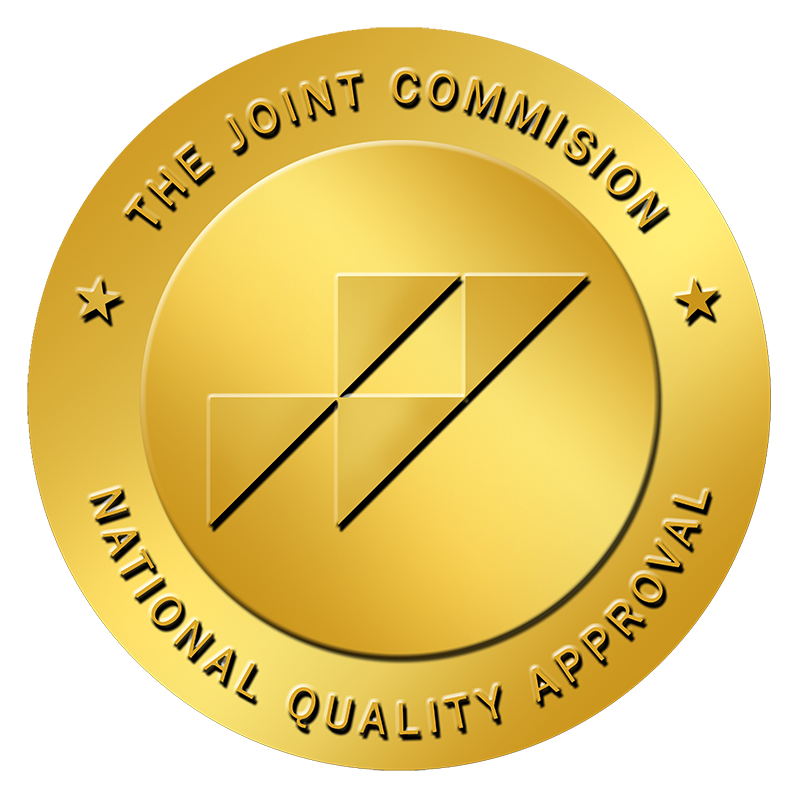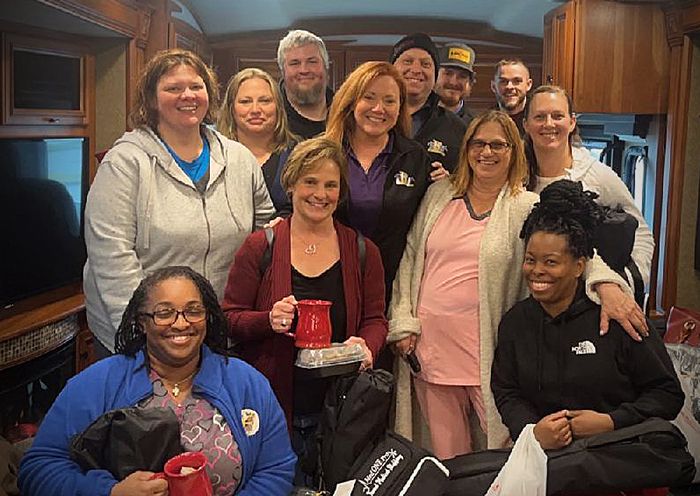 We're here to make life better for our staff.
Curavetti was founded to improve the lives of traveling medical professionals. While that includes higher pay and better benefits, it doesn't end there. We believe in supporting our staff with a live person whenever they need us, 24 hours a day, 7 days a week.
Let's Work Together
The Curavetti Bulls
The Curavetti Bulls are the mascots of our company. They were created when the pandemic began to honor the courage and strength shown by our medical professionals in the face of the deadly virus, COVID-19. While most of us stayed at home, our medical staff protected all of us by bravely confronting the danger head-on. This image is used on awards, patches, stickers, and other informal items to recognize individuals who embody the same courage and strength as the Curavetti Bulls.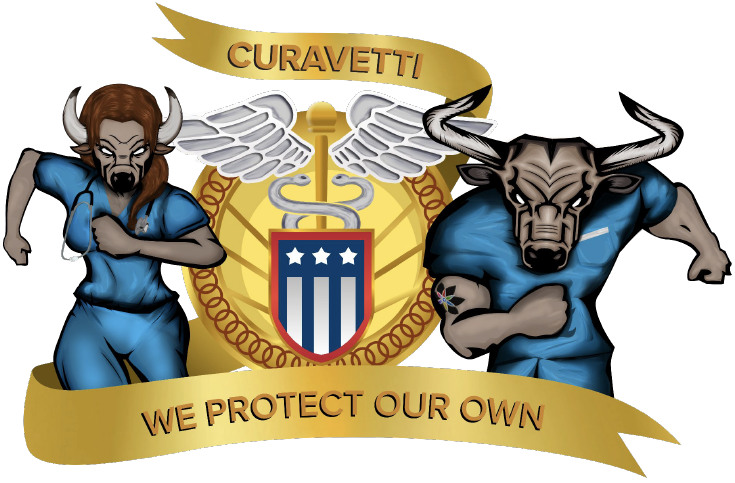 ---