The Ultimate Guide To Becoming A Travel Nurse.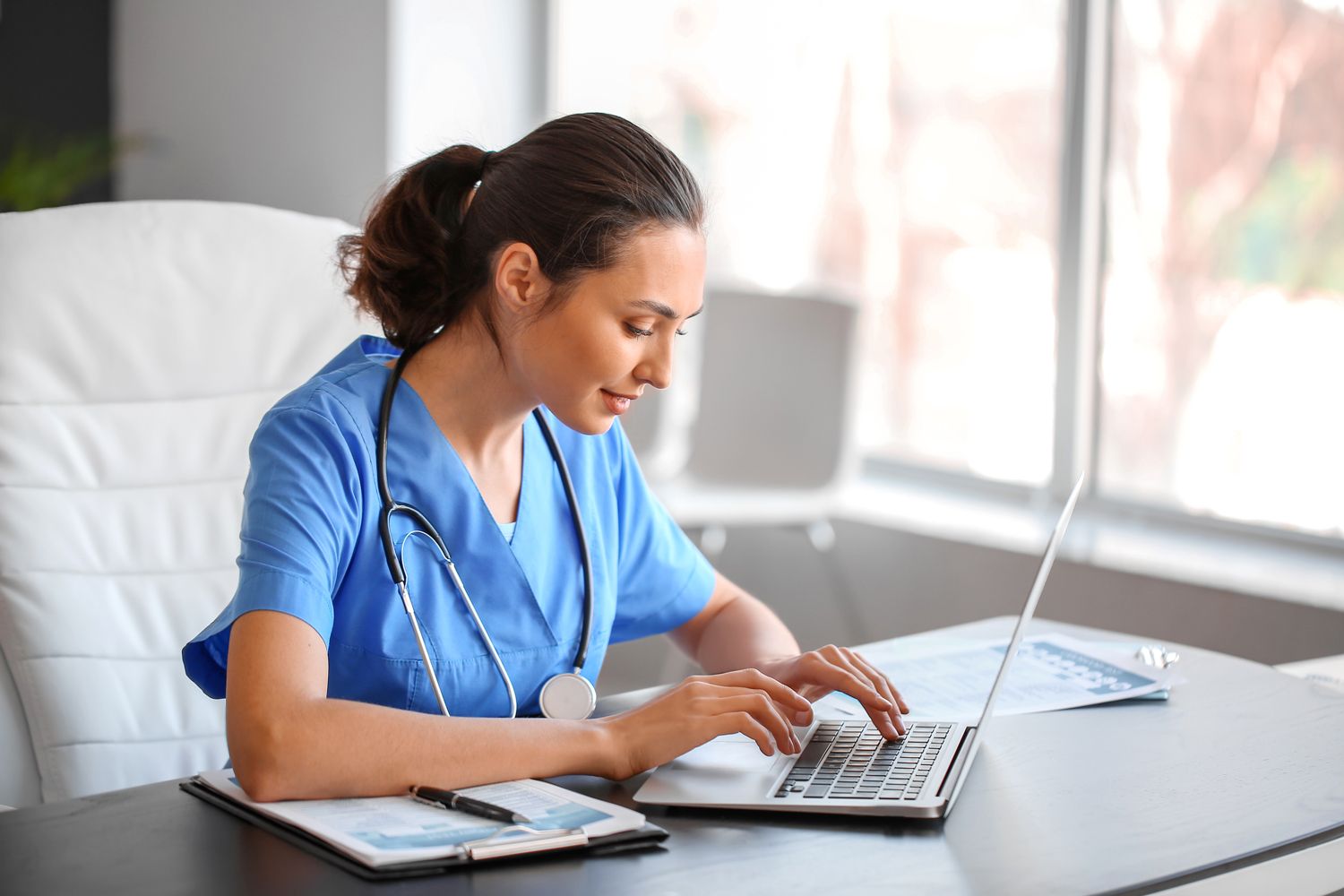 ---
Are you a dedicated medical professional who yearns for new experiences, a breath of fresh air, and a chance to make a difference in various healthcare settings? If you find yourself longing for more flexibility, growth, and a break from the familiar, then embarking on a journey as a traveling medical professional might be the perfect path for you.
We understand the challenges you face in your current role, from staff shortages and burnout to limited professional advancement. But fear not, because in this comprehensive guide, we'll walk you through the transformative steps toward becoming a traveling medical professional. Get ready to unlock a world of possibilities while bringing your expertise and compassionate care to those in need.
Embracing the Adventure of Becoming a Traveling Medical Professional
Imagine a career that combines the joy of healthcare work with the excitement of exploring new destinations. Whether you're a nurse, respiratory therapist, physical therapist, pharmacy tech, social worker, X-ray tech, case manager, paramedic, or any other medical professional, the world of traveling medical professionals welcomes you with open arms.
The first step on this exhilarating journey is recognizing the invaluable experience and qualifications you bring to the table. Your years of dedication, expertise, and credentials will serve as the foundation for a rewarding and fulfilling career as a traveling medical professional.
As you reflect on your life as a healthcare provider, it's natural to desire more flexibility and a break from the routine. Maybe you've witnessed colleagues experiencing burnout, and you're determined to avoid heading down that same path. We hear you, and we want you to know that the world of traveling medical professions holds the potential to reignite your passion and infuse your career with newfound purpose.
Now, let's dive into the practical steps that will lead you to a life filled with adventure, growth, and making a positive impact in countless lives.
Step 1: Researching and Selecting Your Traveling Ally
When it comes to becoming a traveling medical professional, a reliable and supportive medical staffing agency will be your trusted companion. Take the time to research and select an agency that understands your needs, values transparency, and possesses a proven track record. And make sure they have a thorough vetting process, it will ensure you are working among the best. Remember, this is a partnership that will shape your entire experience, so choose wisely.
Step 2: Embracing Your Unique Qualifications
You possess a wealth of knowledge and skills that are in high demand. Take pride in your qualifications and experience, and assess how they can be adapted to different healthcare settings. By exploring the possibilities, you'll find that your expertise can have a far-reaching impact beyond the confines of a single facility.
Step 3: Navigating the Application Process
Gather all the necessary documentation, update your resume, and complete the comprehensive vetting processes required by a reputable medical staffing agency. These steps ensure that you're fully prepared to embark on this exciting journey and demonstrate your commitment to delivering exceptional care wherever you go.
Step 4: Choosing the Right Traveling Path
As you embark on this adventure, consider the destinations that pique your curiosity and the assignment durations that align with your lifestyle. Choose from coastal cities, rural areas, bustling metropolises, or nearby neighborhoods. The choice is yours. And don't overlook the opportunity to serve those who have served our country - working with veteran facilities can be very rewarding. Embrace the freedom to explore new horizons and create unforgettable memories.
Step 5: Finding Support, Compensation, and Benefits
A trustworthy medical staffing agency will not only offer you competitive compensation but will also provide comprehensive benefits and round-the-clock support. Seek an agency that understands your worth, cares about your well-being, and offers resources for your professional growth and development. And if the founder of the staffing firm was also a traveler, you can bet they will be especially empathetic to your needs.
Step 6: Unleashing the Traveling Spirit
Finally, it's time to embrace the traveling lifestyle. Cultivate adaptability, sharpen your communication and problem-solving skills, and allow yourself to be open to new experiences and challenges. Remember, this journey is not just about advancing your career but also about personal growth, expanding your horizons, and forming lifelong connections.
As a traveling medical professional, you'll have the opportunity to immerse yourself in diverse cultures, explore new cities, taste different cuisines, and create a tapestry of memories that will last a lifetime. Whether you choose an assignment that is close to home or a distant destination, every assignment will be a chapter in your own unique story.
In conclusion, we invite you to take the leap and become a travel nurse, a traveling therapist, a med-tech, or any other type of medical professional committed to new adventures, growth, and a career that allows you to make a difference wherever you go. Embrace the excitement of exploring new destinations, the fulfillment of providing care to diverse populations, and the chance to forge lasting connections along the way. Your impact will extend far beyond the walls of any single facility, and the lives you touch will forever be touched by your exceptional care.
Adventure awaits. Embrace it, and let your dreams take flight.
---
Whether you're a skilled medical professional looking for your next career move, or a health facility in need of highly qualified talent, let's work together!